Vision: To be the most trusted partner and innovator in providing precision machined components and assemblies. Offering cradle to grave support with design for manufacturability guidance and trusted supply chain management as a tier one supplier to OEMs in North America.
Mission: Provide high quality machined components and assemblies to North American OEMs that positively impact our communities, our country, and the world.
Values:
Excellence – Unwavering discipline to Safety and Quality.
Teamwork – We accomplish more together. "We" are smarter, stronger, faster, and happier when we look out for each other and step up to help when challenges arise.
Integrity – Our commitment to honesty, trust, accountability, and respect is the foundation for everything we do.
Continuous Improvement – we are driven to deliver more value to the customer through innovation, empowering our employees, eliminating waste, and never being satisfied with the status quo.
Grit – With passion, perseverance, and resilience, we will rise to the challenges in this ever-changing world.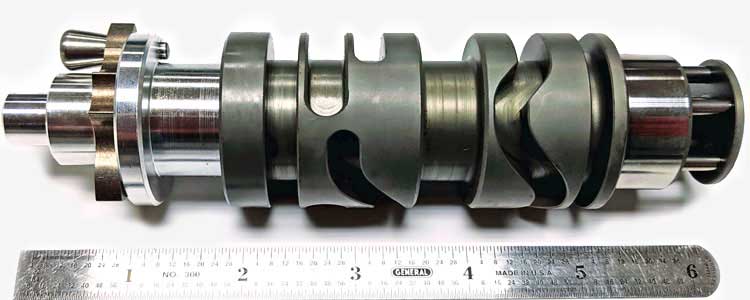 Industries Served:
Defense • Motorcycle • Hydraulic Components • Agriculture • Aerospace • Heavy Equipment

Locations:
Jefferson, WI Location
211 Collins Road
Jefferson, WI
920-674-6003
We Are...
State-of-the-art
Our proprietary software, Total Tool Maintenance TM™ (TTM™), Automation in Manufacturing™ (AIM™), and Scheduling System provide the data and information we need to produce quality parts, on-time.
We Are...
Working smarter, not just harder
Our Horizontal Machining Center capacity has been expanded with the addition of a Mazak Palletech Flexible Manufacturing System (FMS). One of the largest in the country, our system offers 6 500MM Horizontal Machining Centers, 120 pallets, and 348 tools per machine. We can now produce any mix of complex parts with zero setup.
We Are...
Innovative
Our teams have the resources to meet customer needs.
FMS automation reduces setups and maximizes utilization.
Thermal deburring processes for 100% burr free product.
Coordinate measuring machines and a fully networked facility help teams quickly gather relevant, accurate information