Our journey over the past 4 decades has been focused on quality. We hire the talent, develop the processes, and use the advanced technology needed to maintain Basin Precision Machining's position as an industry leader.
We know that customers choose BPM because we deliver exceptional results. With a focus on continuous improvement, we are confident of keeping to our high standards. It also makes us mindful of changing industry needs as we strive to evolve and grow.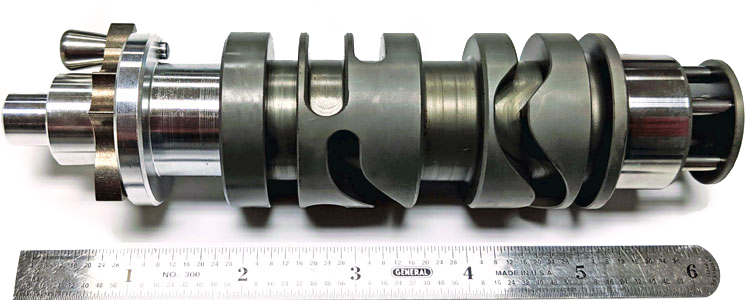 With our state-of-the-art equipment, we leverage the power and versatility of our tools to produce complex parts in a single operation or workcell. Focusing on the principles of automation and precision, and combining that with authoritative knowledge of high-performance materials, we have exceptional competencies in CNC machining aerospace and defense components.
Our large multi-axis machines have allowed us to excel at Oil and Gas components. With solid process methodology and innovation, we are also a leading supplier of precision hydraulic components. We have extensive knowledge of hydraulic manifold and fluid power components and utilize machining methods that dramatically decrease production time while achieving zero-defect results.
We manufacture parts to exacting requirements by adhering to the principles of Six Sigma and our ISO 9001:2015 quality management systems.
Our engineering, quality, and production staff work as a team to ensure we meet or exceed expectations. Along with SPC analysis of our processes, we inspect parts using advanced metrology systems including 7 Zeiss CMM's and thousands of top-quality hand gages.
With over 100 dedicated, well trained team members, we have the size and talent to execute large programs seamlessly.
Industries Served:
Defense • Motorcycle • Hydraulic Components • Agriculture • Oil & Gas Components • Aerospace • Heavy Equipment

Locations:
Jefferson, WI Location
211 Collins Road
Jefferson, WI
920-674-6003
We Are…
State-of-the-art
Our 5-axis machining capability can produce everything from an intricate 2- ounce part to a 2 Ton Oilfield Component in a single operation. Our expansion includes 5 Mazak Integrex "done in one" machines for the manufacture of complex Energy and Aerospace parts, optioned to make the difficult now more easily manageable for our team members.
We Are…
Working smarter, not just harder
Our Horizontal Machining Center capacity has been expanded with the addition of a Mazak Palletech Flexible Manufacturing System (FMS). One of the largest in the country, our system offers 6 500MM Horizontal Machining Centers, 120 pallets, and 348 tools per machine. We can now produce any mix of complex parts with zero setup.
We Are…
Innovative
Our teams now have the resources to meet customer needs.
Integrex for cutting edge machining
FMS automation to maximize eliminate repeated setups.
Thermal deburring processes for 100% burr free product.
Coordinate measuring machines and a fully networked facility help teams quickly gather relevant, accurate information