Services: Mazak Integrex 5-Axis Machining
Our Mazak Integrex "Done-in-One" 5 Axis machines range from our i200ST with its 8-inch chucks up to 21" chucks with 10 feet between them on our e500HS Integrexes.
We also have 31" diametric capabilities for shorter parts on out VTL style i630V.
We specialize in complex repeating work. To that end, these 5-Axis turning centers hold 110 tools, and full probing and auto-comp. Meaning once we set a job up once, the subsequent setups take minutes.
By completing parts in one operation, we never lose registration, which contributes to our impeccable quality.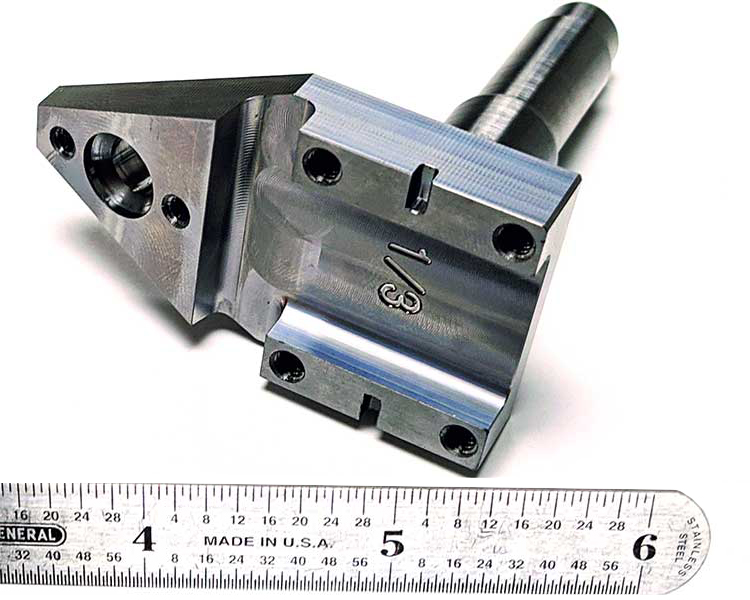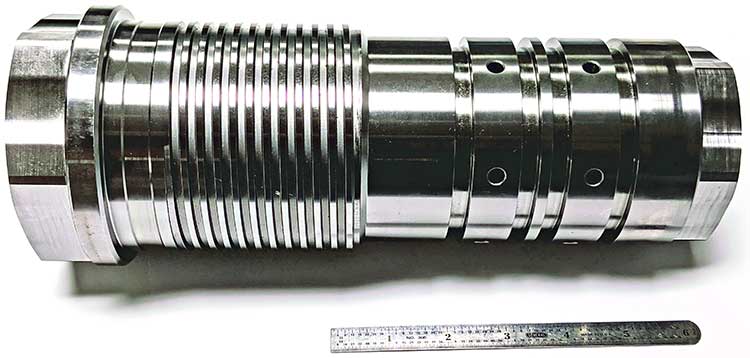 Industries Served:
Defense • Motorcycle • Hydraulic Components • Agriculture • Oil & Gas Components • Aerospace • Heavy Equipment

Locations:
Jefferson, WI Location
211 Collins Road
Jefferson, WI
920-674-6003
We Are…
State-of-the-art
Our 5-axis machining capability can produce everything from an intricate 2- ounce part to a 2 Ton Oilfield Component in a single operation. Our expansion includes 5 Mazak Integrex "done in one" machines for the manufacture of complex Energy and Aerospace parts, optioned to make the difficult now more easily manageable for our team members.
We Are…
Working smarter, not just harder
Our Horizontal Machining Center capacity has been expanded with the addition of a Mazak Palletech Flexible Manufacturing System (FMS). One of the largest in the country, our system offers 6 500MM Horizontal Machining Centers, 120 pallets, and 348 tools per machine. We can now produce any mix of complex parts with zero setup.
We Are…
Innovative
Our teams now have the resources to meet customer needs.
Integrex for cutting edge machining
FMS automation to maximize eliminate repeated setups.
Thermal deburring processes for 100% burr free product.
Coordinate measuring machines and a fully networked facility help teams quickly gather relevant, accurate information